ARC, a global leader in tableware, has almost 200 years of experience and expertise in glass production. Over the years, ARC has acquired unique expertise in the hotel, bar and catering sectors. With its two brands ARCOROCTM and Chef&SommelierTM, ARC meets the needs of its customers with every extensive product portofolio. Discover more than 15 different categories (wine or cocktail glasses, dishes, cutlery, buffet items, etc.) and find the perfect solution for every task.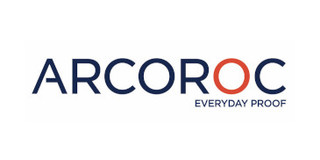 Chef&SommelierTM is all about savoir-vivre which represents the diverstity of French gastronomy and oenology. The Chef&SommelierTM brand offers exceptionel tableware, perfect glassware and elegant cutlery in a modern and timeless design.
Set tables are characterized by this unique signature and present themselves like small works of art. The makers of CHEF & SOMMELIERTM are committed to innovation: their creations appeal to all of your guests´senses in order to ensure unforgettable moments of pleasure. Here, like nowhere else, passion, perfection and demand are capitalized. Pleasure, creativity, stylish service and lived authenticity have their place! Chef&SommelierTM – Créateur d'expériences
Teamwork, precise timing, a large number of guests in a short space of time, and an intensive work rhythm – these are all factors that determine the daily life of hotel and caterin professionals. ARCOROCTM works with you – every day and with every challenge, through effective, durable products – and has been since 1958. Due to our constant search for comprehensive solutions, we are now the preferred partner for hotels, restaurants and bars in the world. ARCOROCTM offers products that meet your needs efficiently and stylishy. In daily use, professionals can therefore always rely on ARCOROCTM. With the slogan "Everyday proof" documents the stability, sophistication and performence of its products. ARCOROCTM – Everyday proof.