English translation of the AK GGS website is published
Published at 16.02.2021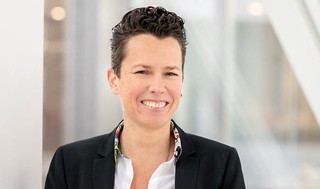 The website of the Working Group AK GGS is now available in English. Since 2018, the website has already functioned as a central information platform for all practice-related topics of the working group. The website has established itself as a point of contact for users. These move in an increasingly international, English-speaking environment - in the hotel industry, gastronomy or in studies, English is often the basis of communication.

With the English information offer the working group corresponds to the increasing internationalization of the industry: The translated digital chapters of the compendium of practice for commercial dishwashing function as practical tool and founded literature source over questions of the lastingness, hygiene, dosing technology, water quality or washware. In addition to the 12 individual chapters of the compendium of practice, news, technical information and expert knowledge will be available on the English-language website. Commercial dishwashing places many demands on all parties involved - the AK GGS, consisting of manufacturers of detergents, commercial dishwashers and dosing equipment, washware and the associated supplier industry from all over Germany, provides professional knowledge transfer here. Through the English translation, even more interested parties can now benefit from the accumulated knowledge.
"Globalization has not stopped at our industries. The professional environment in which users from the catering, hotel and mass catering sectors move, but also students from various fields of study, is very international. The new English website reflects this development. Our goal in the AK GGS is to keep our finger on the pulse of the times and to facilitate the greatest possible networking," explains Dr. Britta von Esmarch-Rummler (Miele), chairwoman of the working group.
Her deputy Mareike Lohmann (Chemische Fabrik Dr. Weigert) adds: "We have often been approached with requests for English-language information material on dishwashing. English has become the norm in our working world. We are therefore pleased that we can now reach even more people."
The 12 individual chapters of the practical handbook can be downloaded as PDF documents from the AK GGS website. In Germany there is no comparable offer that provides valuable know-how in this breadth and professional quality. The compendium of practice provides readers with bundled background knowledge for a better understanding of the various challenges they face in their daily work.