New "Arbeitskreis für gewerbliches Geschirrspülen" (working group for commercial dishwashing) starts with valuable practical recommendations
Published at 01.03.2014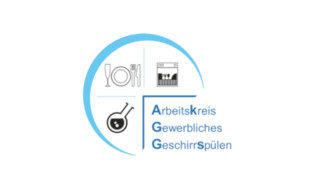 Frankfurt / Germany, March 2014 - The AK GGS is an independent association of experts from all industries involved in commercial warewashing. Manufacturers of commercial dishwashers, water treatment devices, cleaning products, dispensing technology and items to be washed, as well as the supplier industry, share their expertise within the working group in an interdisciplinary manner in order to increase the compatibility of the individual components and optimize commercial washing. The focus of the work is the development of practical recommendations on specific topics, which associations, advisory organizations, standardization committees, planners and end users at national and international level should provide orientation and assistance.
The following member companies are currently involved in the work of the AK GGS:
ARC INTERNATIONAL Food Service, BRITA Professional GmbH & Co. KG, DR. SCHNELL Chemie GmbH, Chemische Fabrik Dr. Weigert GmbH & Co. KG, Diversey Deutschland GmbH & Co. oHG, Ecolab Deutschland GmbH, Hobart GmbH, Miele & Cie.KG, ETOL-WERK Eberhard Tripp GmbH & Co OHG, Presswerk Köngen GmbH, Herbert Saier GmbH, Winterhalter Gastronom GmbH, Association of the Ceramic Industry eV, WMF AG. The contacts are chairman Rüdiger Nübling (HOBART GmbH) and his deputy Marion Zwingenberger (Chemische Fabrik Dr. Weigert GmbH & Co. KG).