Master glassmakers since the 14th century
Bormioli Luigi is a glassmaking group specialized
in the production of Home & Professional Glassware. A family-run Italian company that has played a prominent role in the glassmaking world since the 14th century. Our range includes high quality products such as stemware, tumblers, articles for preserving and cooking food, plates, cups, bottles and accessories for the table.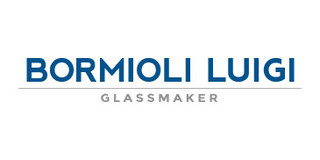 Glass, 5000 years of experience: the clear choice!

Eco

Glass is infinitely recyclable and reduces environmental pollution by 14 to 20%. Its production generates very low CO2 emission levels thanks to use of electric melting furnaces, with plans to use hydrogen as the future energy source.

Design

Visually appealing design highlights the excellence of glass and encourages consumers to purchase products made of this eco-friendly material. In addition, glass enhances the characteristics and value of the product it contains.

Health

Since it is a totally inert material, glass can naturally contain beverages, food, medicines, fragrances and so forth. No toxic elements or petroleum derived products
are used to make glass.
Our brands:

Luigi Bormioli - ongoing research and innovation, cutting-edge materials, creative flair, stylish and absolutely elegant design are the features that distinguish a broad selection of high-end tableware articles. Luigi Bormioli is an acknowledged glassware stylist, an expression of "Made in Italy" excellence worldwide that has always produced in accordance with the highest standards of quality and refined design content.

Bormioli Rocco - decorating the dining table with glassware products in true Italian style since 1825. A broad selection of stemware, tumblers, plates and accessories offering a true table experience with style and personality. A brand appreciated at international level, both by consumers and catering professionals.