Since 1923, Ecolab has set the industry standard worldwide for innovation and efficiency in the field of professional cleaning and disinfection. As the market leader for services in the field of water, hygiene and energy management, today 49,000 employees serve customers in more than 160 countries at almost 3 million customer sites around the globe.
Sustainability is the focus of our activities: Every day we strive to find new solutions that provide clean water, safe food, sufficient energy and a healthy environment, while helping to save water and energy and avoiding waste.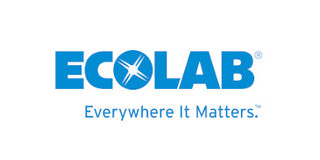 In Germany, Ecolab manages all activities from the Ecolab Campus in Monheim. Our German research and development, sales and marketing departments and administration are all united here under one roof.
The Ecolab Institutional business unit serves customers from many markets in the public sector: hotels, restaurants and canteens are just as much a part of this as hospitals, retirement homes and facility care businesses. Hygiene requirements are constantly changing and increasing considerably in all market segments.
With a wide range of system-supported cleaning products and services, Ecolab creates the conditions for clean and safe operation. Whether for dish and kitchen cleaning, housekeeping, surface disinfection, maintenance cleaning or hand hygiene: Ecolab offers individual concepts tailored to the needs of the customer. High-quality products ensure excellent cleaning results, automatic dosing technology guarantees economical product use. This is accompanied by comprehensive service from more than 270 specialists who are active in the various market segments throughout Germany. The specialists advise their customers on the creation and implementation of cleaning concepts, check the machine settings and offer support through staff and hygiene training.