FRIES Kunststofftechnik GmbH is a specialist in plastics processing. The internationally successful company develops and produces a broad portfolio of innovative products that are sold worldwide. Different products are manufactured using injection molding or extrusion blow-molding processes. Development, production and administration are located in Sulz, Vorarlberg.
The company has divided its business activity into 4 different areas: It produces industrial packaging such as barrels, canisters, buckets and cans for the transport and storage of food, dangerous goods, pharmaceuticals and chemicals, as well as commercial dishwasher racks for the catering, hotel and event sector.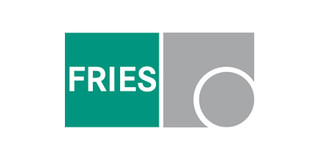 Another future-oriented business area is industrial baskets (cleaning baskets as a 3-in-1 system: gentle transport, safe storage and perfect cleaning). The range is rounded off by technical molded parts. Reusable cups for major events (rock concerts, festivals or football matches in the German Bundesliga) are sold by the subsidiary Cup Concept (D).
The family business in the 3rd generation was founded in 1896 as a paper-producing supplier to the textile industry and has fundamentally changed several times since then. In August 2017, the third generation took over the management. Katharina Rhomberg from the owner family heads a three-man management team and is responsible for personnel and commercial agendas. Gerhard Marte is in charge of technology / production and Gerhard Bertsch is responsible for sales / marketing.
FRIES Kunststofftechnik GmbH processes around 4,000 tons of plastic granulate per year. Today 89% of the products are delivered to over 50 countries worldwide, with Germany and Switzerland as well as Italy, France, the Netherlands and the Benelux countries being among the most important export markets. 85 people are employed at the headquarters in Sulz. Six apprentices are currently being trained in the field of tool making technology and plastics technology. An "excellent apprenticeship company", a familiar environment, clear tasks and a corresponding machine park are available to the apprentices during their training.