HOBART, placed in Offenburg, is the global market leader for commercial warewashing technology. Customers are not only restaurants and hotels but also community catering, bakeries and butchers, supermarkets, airlines and cruise ships all over the world. HOBART develops, produces and sells machines and systems in the areas of dishwashing technology, cooking and preparation technology, and environmental technology.
Success through innovation, combined with economic thinking and ecological action: Intensive basic research, consistent further development of technologies and constant questioning of what has been achieved has made HOBART the market and technology leader. HOBART wants to continuously develop its products with innovative top performances.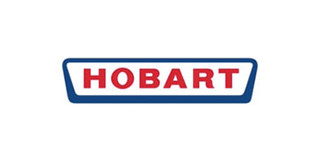 Rinsing without water sounds almost impossible - but is that really it? Every company starts with a vision. Many products that make everyday life easier today arose from sometimes utopian ideas from visionary people. But without visions there would be no progress. This also applies to the dishwashing technology. Even before the HOBART PREMAX line was introduced in 2007, a belt-type dishwasher with 50% water savings would have been unthinkable - today it is a reality. Successes like this spur HOBART to set higher goals - higher than others dare to.
HOBART has already set standards in the past when it comes to energy and recovery measures and wants to expand its lead with numerous other world firsts. The PREMAX flight-type dishwasher saves up to 50% water, 30% energy and 80% chemicals compared to conventional technologies and is therefore a symbol of innovation, economy and ecological awareness.
Since the introduction of PREMAX, HOBART has brought more than 30 innovative products into the market. These products all have the same goal: to generate real added value for customers. Over 300 research and development engineers, marketing teams who identify customer requirements on all continents, as well as the Group's own technology center in the USA and at the innovation location in Offenburg, form a global network.
The company has around 6,900 employees worldwide, approx. 1,100 in Germany. HOBART belongs to the American group Illinois Tool Works (ITW), which manufactures and sells various products worldwide with 50,000 employees in around 800 independent companies in 56 different countries.