The Miele Professional business unit is part of the Miele & Cie. KG company, manufacturer of high-quality domestic appliances and commercial products, founded by Carl Miele and Reinhard Zinkann, his partner in business, in 1899. The family-owned company's headquarters are located in Gütersloh, Westphalia.
The corporate philosophy of 'Immer besser', or 'Forever better', was coined around 1900 by the founding fathers as a leitmotif. Today, Miele is represented with its own sales subsidiaries and via importers in almost 100 countries, and employs a workforce of around 20,000.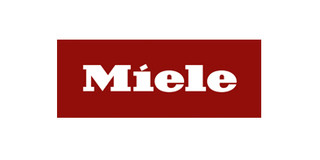 Miele Professional's product range comprises commercial laundry care, commercial dishwashing and laboratory and medical technology. 'System4Shine' is the name given to a complete package consisting of commercial dishwashers, matching detergents and chemicals, a broad range of baskets and trained service technicians, on site within 24 hours providing blanket coverage.
New to the product range are four undercounter tank dishwashers operating on a system which considerably cuts running costs. Simple operation is facilitated by a high-resolution touch display. An additional feature on these models dispenses with the need to polish glassware after washing.
On several Miele fresh water dishwashers, active drying is available, doing away with the need to dry plastic crockery by hand. In addition to this there are also the tried-and-tested models which are fast and take in fresh water in each phase of a programme cycle: for example the SPEEDplus model with its shortest cycle time of only 5 minutes, making it capable of washing 456 plates per hour. And the BRILLIANT model is the first special-purpose washer operating on the fresh water principle designed for glassware and cutlery – a model even recommended by the high-end Tyrolean stemware manufacturer Riedel for the gentle washing of its noble wine glasses.
Miele also offers hooded passthrough dishwashers with short programme cycles and low energy consumption. These models are fitted as standard with a waste-water heat exchanger. The 'Eco' versions of these models even save up to 20% on electricity, not least through the use of a waste-air heat exchanger to capture the latent heat from steam and vapours.