For more than 40 years, SEKO has been developing and producing metering pumps for the cleaning and hygiene, water treatment and industrial processes markets and today supplies more than 100 countries worldwide.
Our portfolio ranges from surface-cleaning systems for creating and maintaining hygienic conditions to the treatment of water for human consumption or for use in cooling towers, swimming pools and countless industrial processes. Thanks to specialist know-how in the development and manufacture of solenoid, peristaltic and motor-driven dosing pumps, as well as measuring and analysis systems, SEKO offers tailor-made solutions for a wide variety of requirements.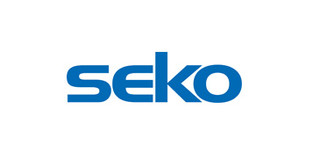 Our global presence ensures that we can support our customers wherever they are in the world. With the support of teams in 24 countries and our network of accredited sales partners, we offer professional, local customer support in more than 120 countries and, moreover, the advantage of fast delivery of the goods to fully meet your needs.
Behind it all is a world-class team that can provide you with the advice or technical support you need. Thanks to our ISO-certified production sites in Europe, America and Asia, we are closer to our customers and meet all local standards - both with regard to our product designs and our production sites.
Pumps and dosing systems specifically designed for industrial dishwashers and commercial washing machines along with dilution and dosing stations for concentrated chemical products exemplify our product development, which is based on customer specification and the particular requirements of a constantly-changing market.
The sales office in Germany has been located in Mainz-Kastel for 20 years. In recent years, the entire organization and sales, especially in Germany, Austria and Switzerland, have developed dynamically and successfully to position us as a leader in our field.