The Association of the Ceramic Industry (VKI) represents the interests of the fine ceramics industry - tableware and ornamental porcelain, stoneware, porcelain manufacturers, technical ceramics and stove tiles - with approximately 80 production sites nationwide. Through its membership of the "Bundesverband Keramische Industrie e.V.", the VKI is also part of the umbrella organizations of German industry, the "Bundesvereinigung der Deutschen Arbeitgeberverbände" (BDA) and the "Bundesverband der Deutschen Industrie" (BDI). The European political interests of the ceramic industry are addressed through the European organization Cerame-Unie in Brussels.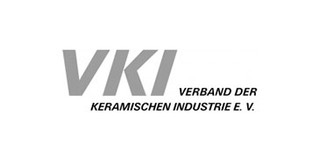 The Association of the Ceramic Industry (VKI) was created from the "Verband Bayerischer Porzellanindustrieller", founded in Selb in 1898, and from the "Verband Deutscher Porzellangeschirrfabriken", based in Berlin until 1945. It has its headquarters in the Upper Franconian porcelain town of Selb.
The mainly medium-sized fine ceramics industry in Germany has about 23,000 direct employees. The product range is broadly diversified from high-tech components for future industries and medical technology applications that save lives, for example in respirators, to traditional products such as tableware and stove tiles.
Despite the heterogeneity of fine ceramic products, the main production steps are similar. Natural and synthetic raw materials are processed into a raw material mass, from which the raw product is manufactured in one forming step. Drying reduces the residual moisture of the products in the next process step. Depending on the product, further refinement steps take place on the dried product, e.g. the application of glaze. In the firing process step, the dried and refined product is transformed into the ceramic material by sintering in one or more firings. The tableware section of the association unites the complete range of ceramic tableware: from renowned producers of household tableware, to manufacturers of valuable (artistic) handcrafted porcelain, to the producers of "professional porcelain" for the HoReCa sector.
Visit us on our website: