For more than thirty years plants and devices for the treatment of drinking and industrial water are the profession of W.A.L. Wassertechnik GmbH. One of our main business areas is the production of devices and plants for softening drinking and well water. Another business area is the production of plants and equipment for the desalination of drinking and well water by reverse osmosis. W.A.L. Wassertechnik GmbH also develops, designs and builds microprocessor controls, measuring and field devices and sensors for use in water treatment. The product portfolio is rounded off by an extensive range of accessories consisting of fittings, tanks, pressure booster systems, dosing systems and other measuring and control technology.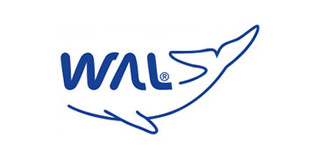 Founded by graduate engineer Matthias Leipprand, one of the current managing directors, on July 1, 1989, W.A.L. very quickly received positive feedback from the market.
The high acceptance of the products in the market made it necessary to expand the production capacities in 1993 and led to the relocation of the company headquarters to Eningen.
Today, 20 highly specialized and highly motivated employees are working on the development, production, sales and maintenance of high-quality equipment for drinking and process water treatment.
The in many cases complex plants, which are equipped with the devices and aggregates of W.A.L. Wassertechnik GmbH as well as with components of market companions, need competent service and maintenance. The constantly growing service department with best trained service technicians guarantees the customers of W.A.L. Wassertechnik GmbH always operational plants and reduces failures to an absolute minimum.
The service technicians of W.A.L. Wassertechnik GmbH install, maintain, inspect and repair drinking and industrial water treatment plants and devices from own production. But also plants and devices, which were not built by W.A.L. Wassertechnik GmbH, are in competent hands with the service technicians of W.A.L. Wassertechnik GmbH.
Competencies
Development, planning, production, distribution and support of high-quality drinking and process water treatment plants and devices for commercial and industrial users:
Water treatment plants for the building supply of e.g. hotels, canteens, schools, sports facilities and many more, water treatment plants for commercial dishwashing technology from glass washers to conveyor belt dishwashers, boiler feed water treatment plants, reverse osmosis plants and equipment, filter plants and equipment, softening plants and equipment, decarbonization plants and equipment, deferrisation plants and equipment, deacidification plants and equipment, de-acidification plants and equipment, denitration plants and equipment, pressure boosting plants and equipment, control technology, microprocessor controls and special plants for original equipment manufacturers.