Winterhalter Gastronom GmbH was founded in 1947 by Karl Winterhalter in Friedrichshafen on the shores of Lake Constance. Winterhalter has been synonymous with innovation and reliability in the kitchen for over 70 years. Today Jürgen and Ralph Winterhalter, the son and grandson of the founder, run the family company. With more than 1,900 employees worldwide, the owner-operated group is a global player in the commercial kitchen industry.
Winterhalter is a specialist in commercial warewashing systems. With its warewashers, chemicals, water treatment devices and wash racks, Winterhalter offers a comprehensive system that guarantees perfect wash results. In addition, Winterhalter products are characterised by their high cost-effectiveness, user-friendliness and have been a byword for innovation and reliability in the kitchen for decades.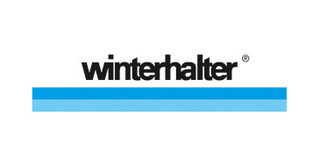 Winterhalter warewashing systems can be found in more than 70 countries, with their own sales branches in approx. 40 of these. Due to continuous globalisation, export shares are now more than 75 percent.
The stunning region of Lake Constance boasts of beautiful scenery and a high-quality leisure activities. Winterhalter doesn't just offer exciting employment opportunities, but attractive training and study places too. Openness, personal appreciation and results-oriented teamwork characterise the working environment. In addition, the special company culture helps employees to develop. "You are never successful alone." This maxim from company founder Karl Winterhalter is still reflected in the business's mission statement today and marks our collaboration with partners and employees. Winterhalter thrives on its employees' creativity, commitment and teamwork.
Digitalisation and networking are the megatrends that have been changing the world for some years. Under the banner of NEXT LEVEL SOLUTIONS and as a result of many digital developments, Winterhalter has currently developed two new state-of-the-art solutions: CONNECTED WASH offers clients that have a web-connected warewasher, greater safety and efficiency in the kitchen. PAY PER WASH is an alternative payment model that enables clients to wash without making an initial investment and without taking financial risks.
Ralph Winterhalter: "Every businessman has a topic that he is enthusiastic about. Mine is the digital kitchen. Digitalisation represents a new epoch, and a turning point for our company. We are sure that in this way we are securing our brand for the future in order to develop our success even further."